Pharmacy of Grace Board of Directors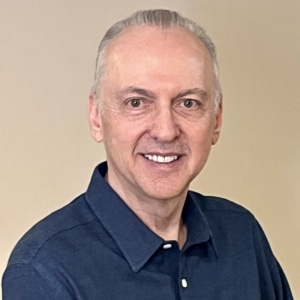 John Yost, PharmD, MBA
Co-Founder & Board Chair, Pharmacy of Grace
John Yost has spent many years in the pharmacy and pharmaceuticals business. After graduating with his pharmacy degree from KU, he worked in a community pharmacy and started a pharmacy in Oklahoma. He eventually sold the business to shift his career to selling pharmaceuticals for Roche Labs
in Topeka. His experience launched a career in managing and training sales people until he was promoted to operations director, and then Regional Manager at Agouron, Warner Lambert and then Pfizer (by acquisition) in the HIV treatment space, where he spent nine years. Yost survived a few more pharmaceutical acquisitions before eventually feeling called to something greater: starting a charitable pharmacy in KCK.
Pharmacy Of Grace
Sara Yost, PharmD, PMP, BCMAS
Co-Founder & Board Secretary, Pharmacy of Grace
Medical Information Specialist Team Lead
ProPharma Group.
Doctor of Pharmacy focused on patient care through safe and effective medication use. Information Technology professional, experienced in development, analysis, design and project management. Particularly interested in combining experience and skills to optimize medication-related health outcomes.
Pharmacy Of Grace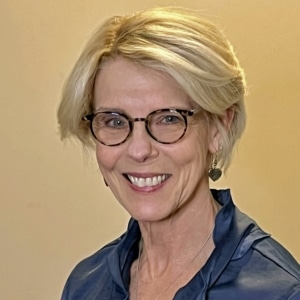 Liz Sutherlin, R. Ph.
Board Treasurer, Pharmacy of Grace
Business Consultant with over 30 years of experience in both the for-profit and nonprofit business segments specializing in general management, coaching and mentoring, strategic planning, team and leadership development and achievement of business results.
Pharmacy Of Grace
Michael R. Dunaway
Board Member
Mike Dunaway has over 40 years of healthcare experience in clinical, hospital administration and trade associations. Most recently, Mike was the senior vice president for the Kansas City Metropolitan Hospital Council – a regional office of the Missouri and Kansas hospital associations – representing 45 hospitals in the bi-state Kansas City region.
Currently, Mike is a health care consultant and serves as the Executive Director for the Conference of Metropolitan Hospital Associations, an affinity group of 19 metropolitan hospital association across the United States. He has undergraduate degrees in allied health education and business administration, as well as a master's degree in health care administration and serves on a number of not-for-profit boards.
Pharmacy Of Grace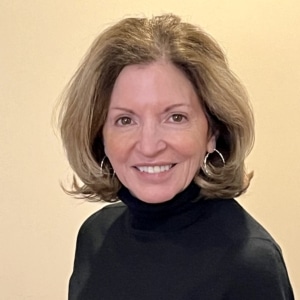 Mary Jane Muchow
Board Member
Mary Jane Muchow is currently a Therapeutic Area Manager at Genetech, a biotechnology research company.
"As someone who works in the healthcare industry I understand the devastating effects of untreated chronic disease. The need for therapeutic medicine is often denied to those who can't afford it and they suffer most. Pharmacy of Grace can break the dependence of pharmaceutical acquisition based on cost."
Pharmacy Of Grace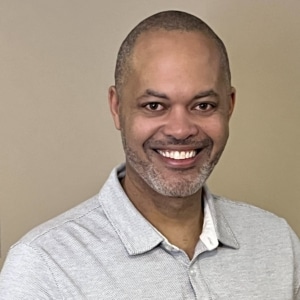 Ryan Mathews
Board Member
Sr. Vice President at CHC Consulting, LLC
Ryan Mathews is an experienced Vice President of Operations with a demonstrated history of working in the telecommunications industry. Skilled in Sales Management, Contact Centers, Multiprotocol Label Switching (MPLS), Solution Selling, and Direct Sales. Strong business development professional with a Masters Business Administration (MBA) focused in Finance and Entrepreneurial Business from University of Missouri-Kansas City.
Pharmacy Of Grace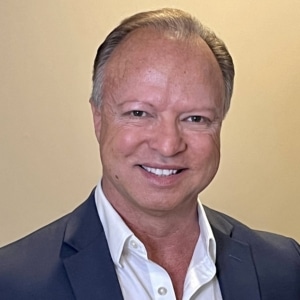 Troy Ross
Board Member
Director, Business Development & Market Access Consulting
Pharmacy Of Grace
DongJoo "DJ" Kim
Board Member
DongJoo Kim, also known as DJ, is an associate attorney with Bridge Builder Tax +Legal Services, P.A. He practices primarily in the firm's Estate Planning and Business Law area. DJ was born and raised as the son of a pastor whose mission was helping homeless elders. His mom is a social worker who currently owns a faith-based nursing home in South Korea. DJ has a heart for others in need due to being raised so immersed in the charitable community and witnessing his parents' ministry.
DJ received his Bachelor of Arts degree from the University of California at Berkeley and his law
degree from the University of Kansas School of Law. DJ was admitted to the Missouri Bar in 2018 and the Kansas Bar in 2020. During law school, he interned at Kansas Legal Services, where he was introduced to the nonprofit legal practice. Prior to attending law school, he served in the US-South Korea Alliance Special Force, and then worked as a diplomat for South Korea in Dallas, Texas. DJ's military and government experience helped him learn how to serve his clients with integrity and loyalty.
Pharmacy Of Grace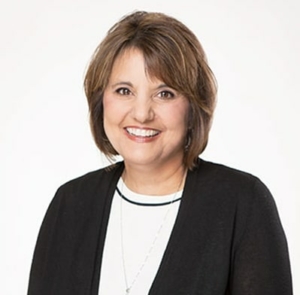 Brenda Chumley
Board Member
Greater Kansas City Community Foundation - Senior Vice President of Foundation Relations and Operations
Brenda is responsible for managing business development at Greater Horizons and the Greater Kansas City Community Foundation, working to connect with new and existing donors and helping them accomplish their charitable goals.
Brenda played an integral role in developing many community foundation "firsts." She developed the Community Foundation's first online grantmaking system before any such product was available to the field. Brenda worked diligently to create a line of back-office services for community foundations across the country, and she established the in-house infrastructure and customer service system for Giving Cards.
Brenda earned her undergraduate degree in business administration from Ottawa University. She has served as a member of the Council on Foundations Leadership Team and has also participated in the Center for Creative
Leadership program.
Pharmacy Of Grace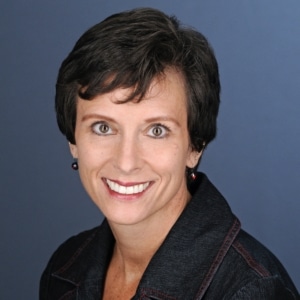 Janelle F. Ruisinger, PharmD, FAPhA
Board Member
Janelle F. Ruisinger, Pharm.D., is a clinical professor at the University of Kansas (KU) School of Pharmacy and the director of the KU PGY1 Community-based Pharmacy Residency Program.
She is also a clinical pharmacist in the KU Medical Center Atherosclerosis and Lipid-Apheresis Center which serves as her practice site and primary source for her practice based research.
Ruisinger received her pharmacy degree from the University of Kansas then completed a PGY1 residency with an emphasis on community care at the Ohio State University College of Pharmacy.
Pharmacy Of Grace
Jason Gant
Board Member
Jason Gant is a United Methodist Pastor focused on serving kids & families across all Church of the Resurrection's six locations. Jason has served in multiple roles at Resurrection including Location Pastor and Student Ministries Pastor where he has over 20 years experience.
Jason has been a leading voice across the nation in next generation ministry speaking at conferences and churches. He has authored books, curriculum, and teaching videos through Abingdon Press and Nazarene Publishing House. He is passionate about building Christian community and equipping disciples for God's mission, especially ministry work to serve those with greatest need. Jason is married to Scharme and they have two daughters.
Pharmacy Of Grace
Carlos Salazar
Board Member
Carlos Salazar is a seasoned non-profit executive with over 25 years experience in
government, corporate and nonprofit administration.
Carlos is the Director of Community Engagement for the United Way of Greater Kansas
City. His responsibilities include fundraising, allocations, community and government
relations.
Prior to the United Way of Greater Kansas, Carlos was the Executive Director of Project
Equality a National faith based nonprofit focused on civil rights and the Executive
Director of the Hispanic Economic Development Corporation focusing on Economic
Development initiatives for the Latino community in the Kansas City Metropolitan Area.
Carlos spent 19 years in the corporate arena with responsibilities in Human Resources
with emphasis in EEO, Affirmative Action, Recruitment, Testing, Employment and
Compensation. His last eight years were focused on Community and Government
Relations.
Carlos currently serves on the following Boards: the Greater Kansas City Hispanic
Development Fund, the Loose Foundation, Chairman of the Hispanic Advisory Board to
the University of Missouri-Kansas City.
Carlos previously sat on several local, state and national level Boards including the State
of Missouri's Children's Trust Fund, the National Association of Latino Community Asset
Builders, the Coalition of Hispanic Organizations, MOCSA, Youth Net, and Guadalupe
Center, Inc.
Carlos is a graduate of the University of Missouri–Kansas City with a degree in
Sociology and a minor in Criminal Justice.
Pharmacy Of Grace